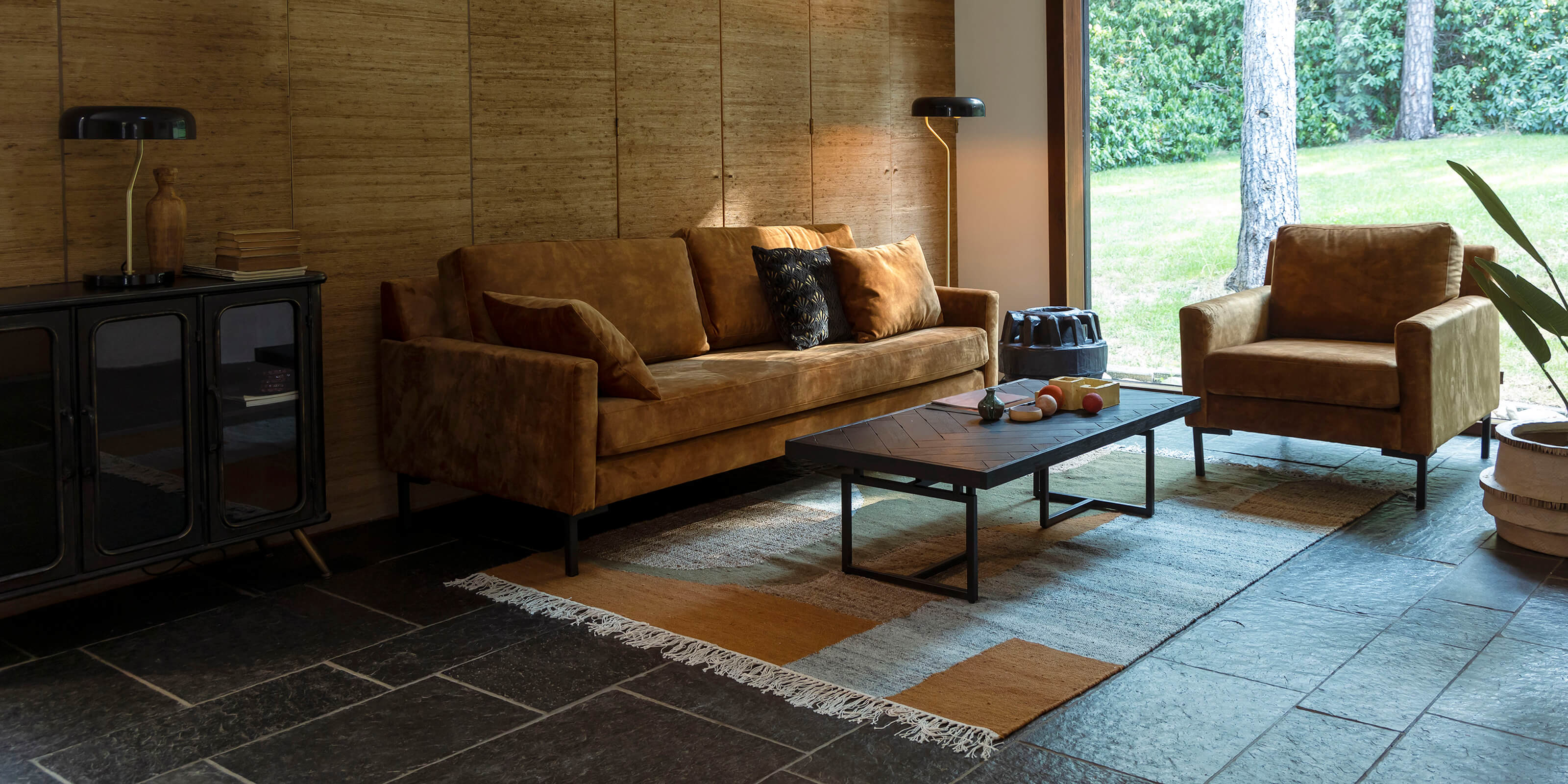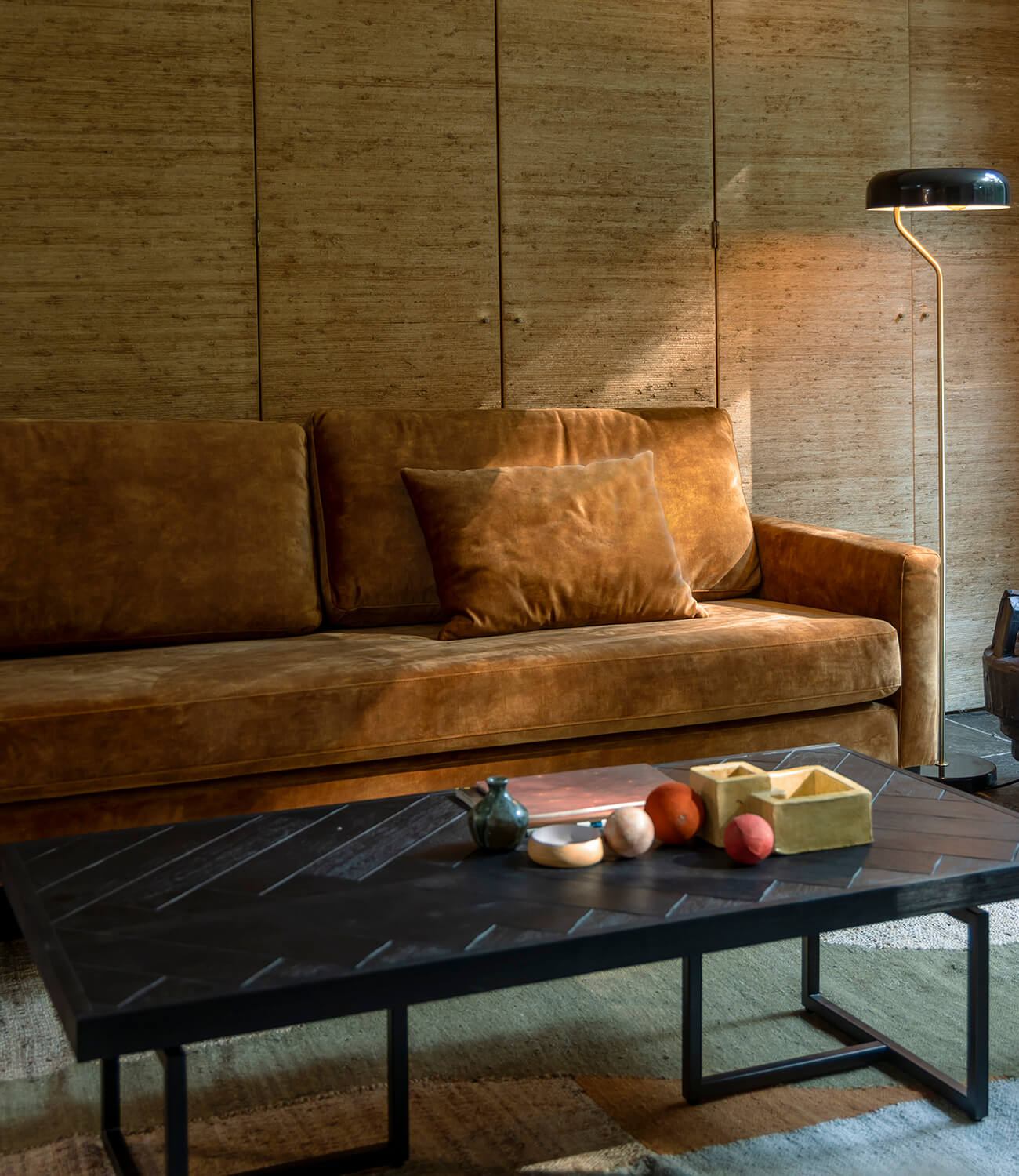 Brand
Dutchbone
Dutchbone was born in 2014 in the Netherlands, responding to the need for cosy interiors. Especially for the adventurous, people with stories to tell and the wild at heart. People who love hosting dinner parties for friends and family, or who just want to curl up with an inspiring book or classic film. High-quality furniture, lighting and accessories brimming with character. Well-thought-out products, inspired by times gone by. Often handcrafted, with slight imperfections to lend a touch of authenticity. A place to warm your soul.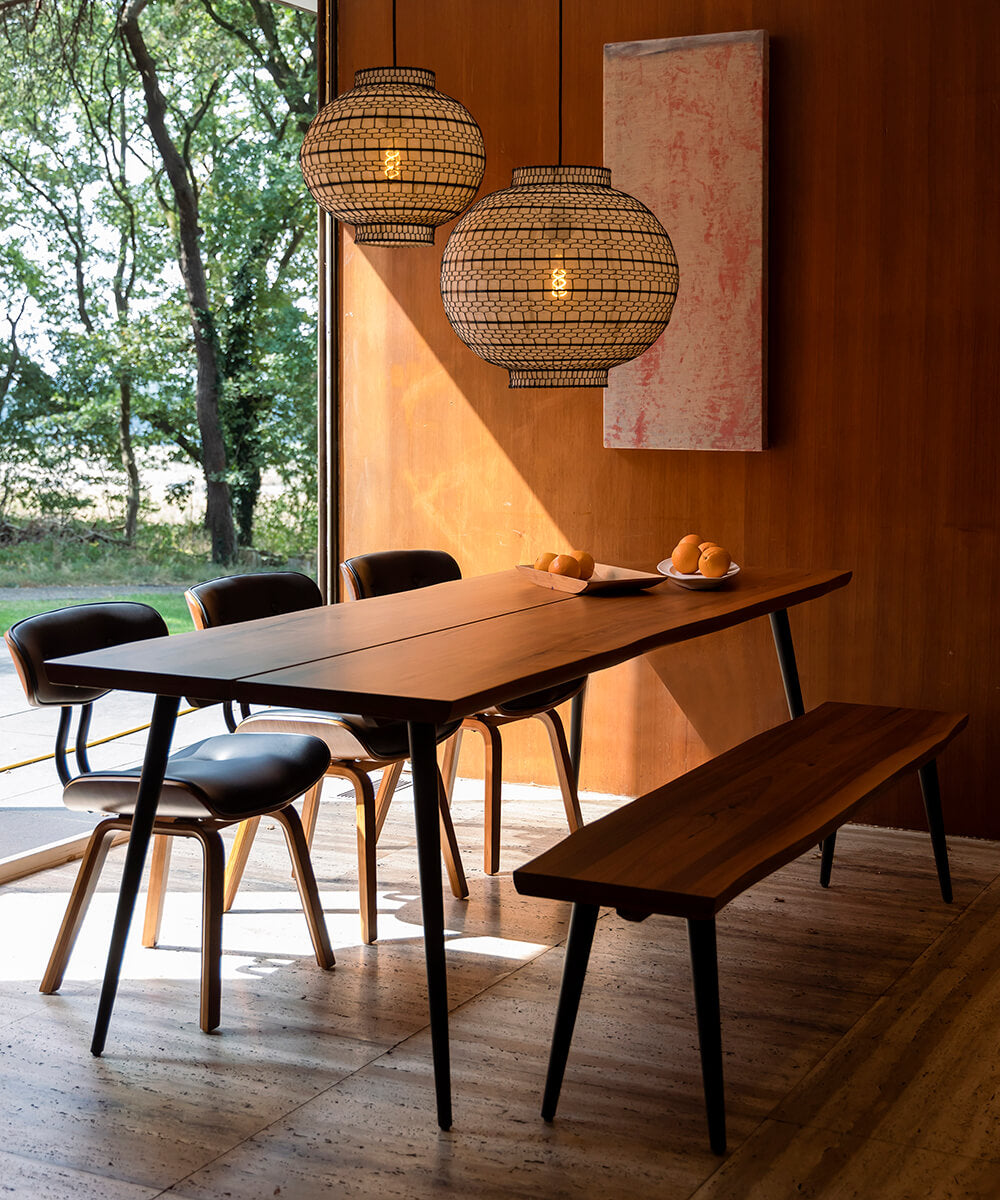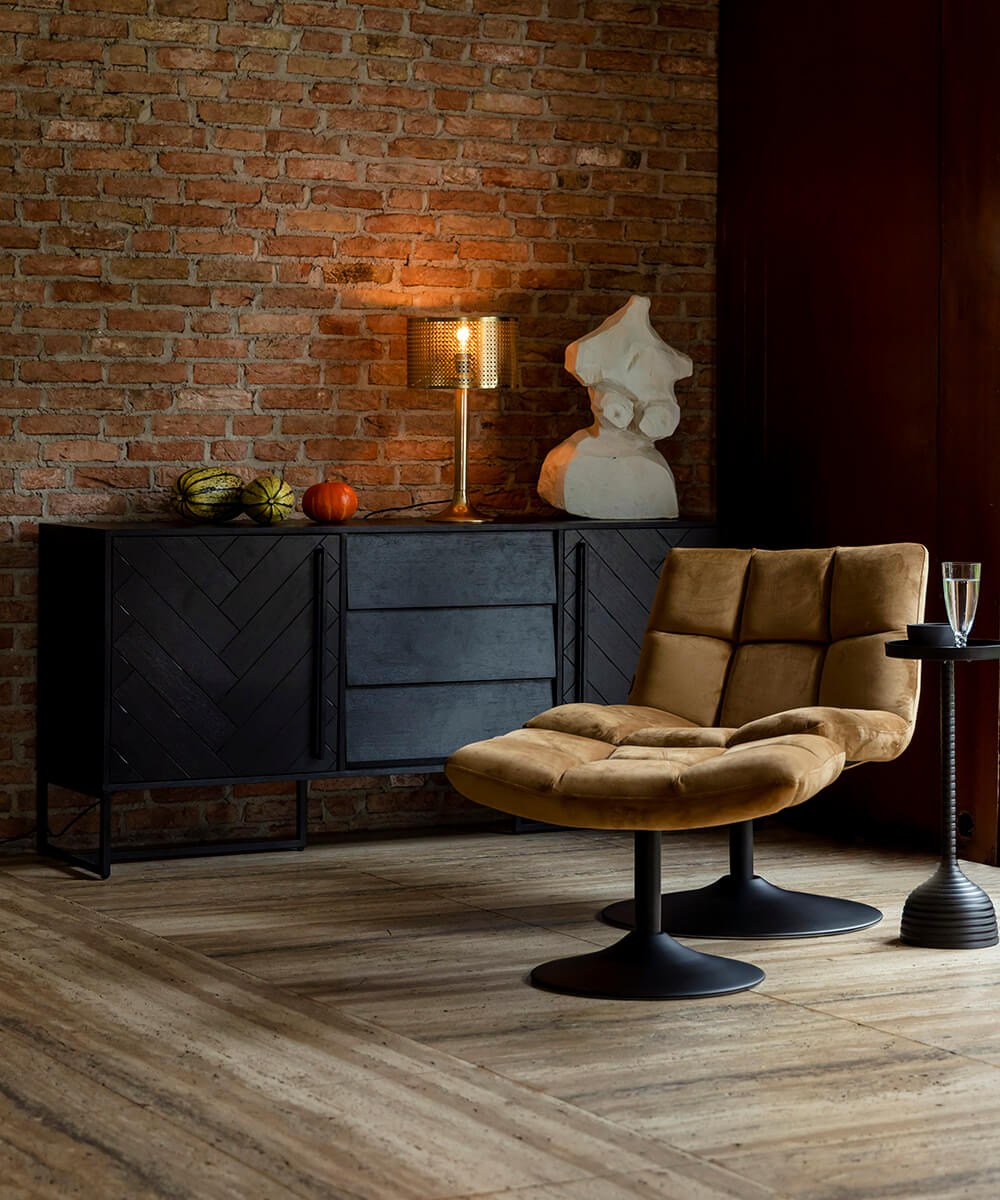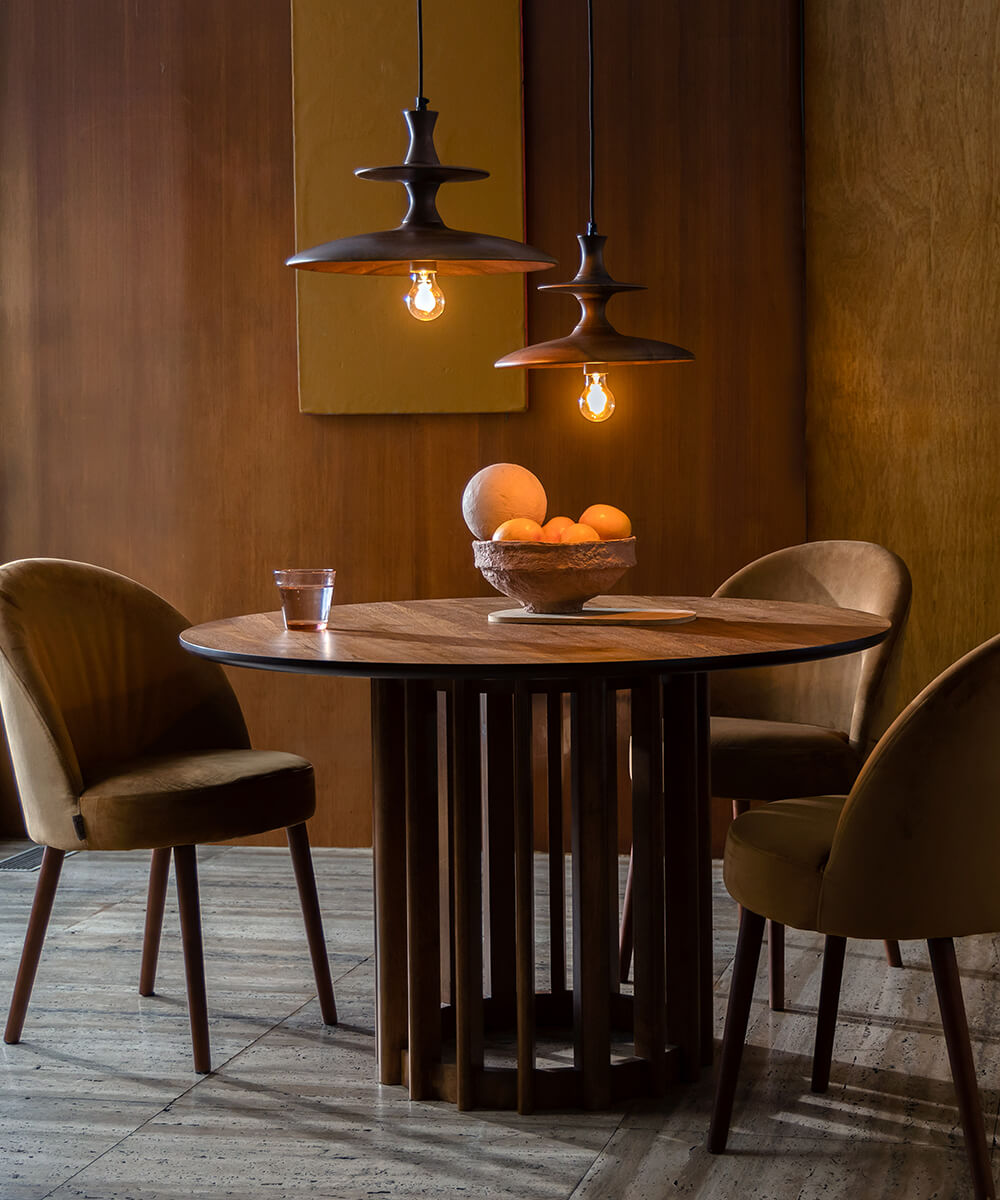 Brand
Dutchbone
Home is where we enjoy good food with friends and family, and share in beautiful occasions — whether with smiles or tears. It's where we can be our real selves and escape the humdrum of everyday life for a while. We put that casual, warm atmosphere into interior design. With furniture that is not only beautiful to behold, but which also helps you recharge a while, and would not feel out of place in interior design from the 50s, 60s or 70s.
That feeling of coming back home and the need for cosy surroundings is clearly reflected in this collection. Designs featuring curved lines and rounded corners, interspersed with pure, robust materials in deep, warm shades. Imagine different types of wood in all shades, steel with an antique finish and glass in various guises, as well as rich upholstery such as velvet, suede and fine woven fabrics.
SHOP COLLECTION
The Zuiver Group's in-house strategy is 'Spot on Responsibility'. In pursuing this strategy, we not only change the way we manufacture items ourselves, but we also hope to inspire the entire interior design sector to make more innovative and responsible choices. Because with resources becoming increasingly scarce, now is the time to act. This is how we create a more beautiful world together, which we can enjoy for longer. It's time to make a change!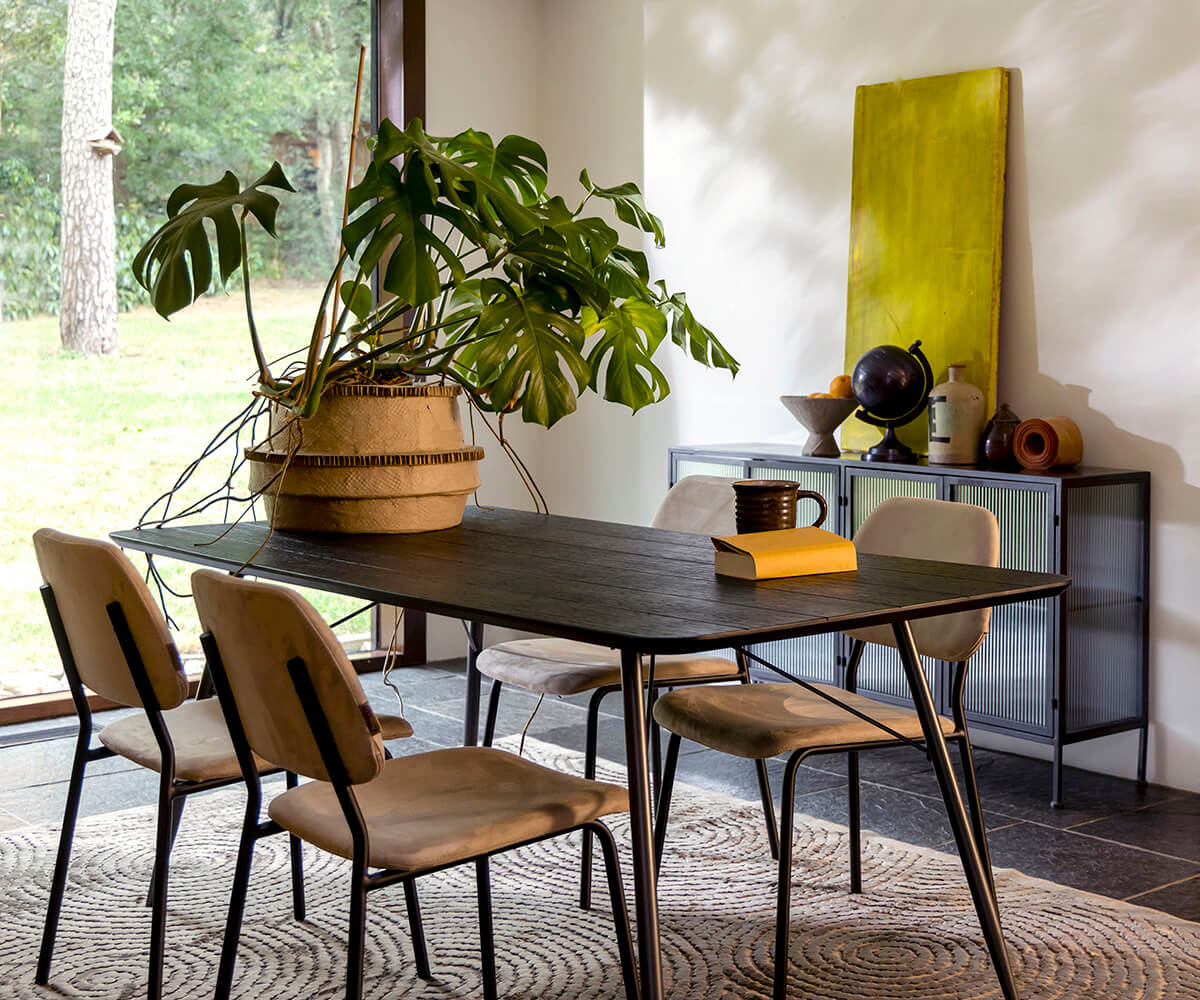 Sustainability
Our contribution to a better world
At Dutchbone we love being inspired by natural materials and designs from times gone by. Which makes us appreciate all too well that we have to care for our beautiful planet. That is why we take our responsibilities seriously and do everything we can to keep our ecological footprint as small as possible. As part of the Zuiver Group, we have been making great strides in the field of sustainability since 2019.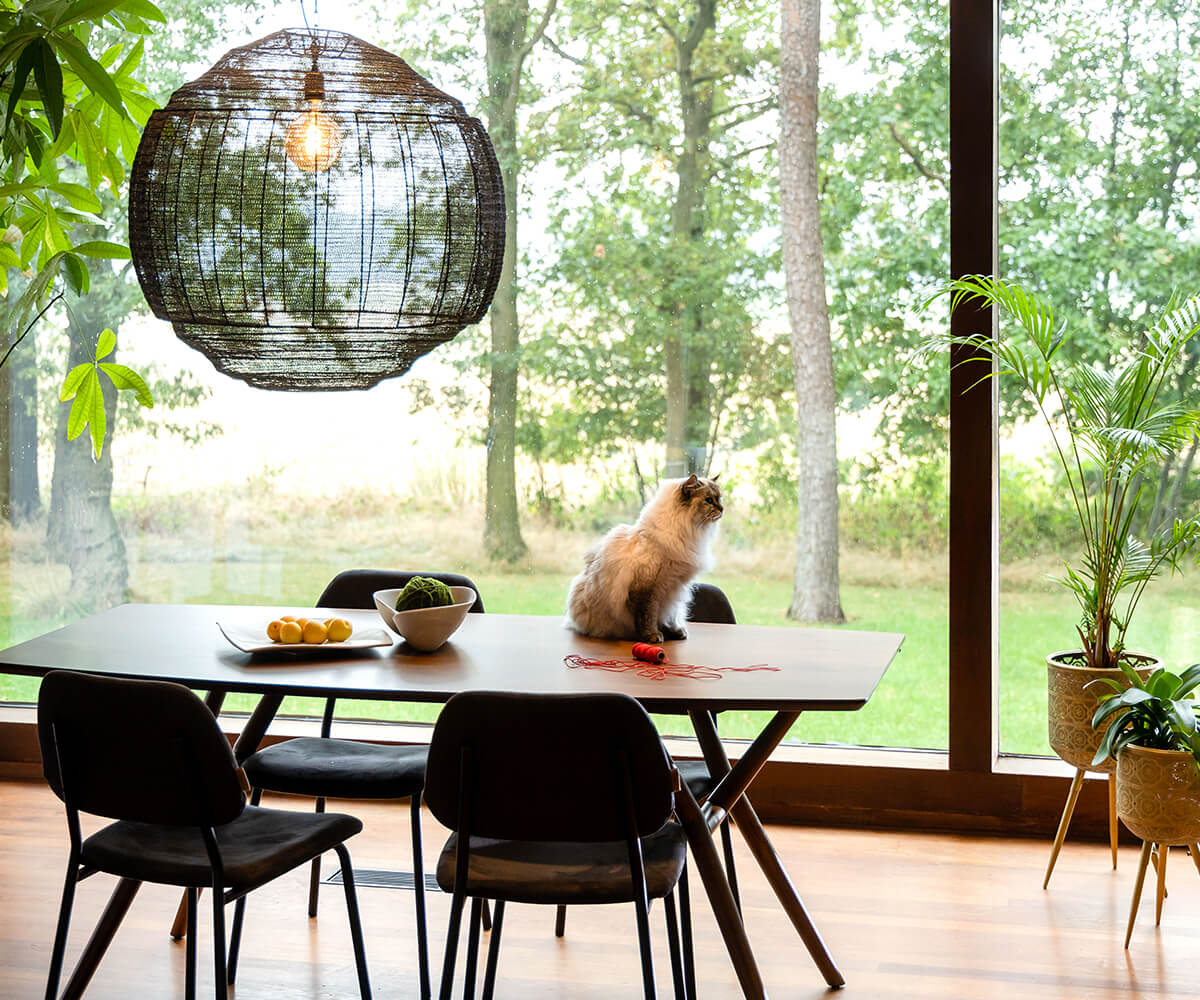 Sustainability
Ethical quality
At Dutchbone we stand for quality. Products made from the finest materials that will last for years. Because the longer furniture lasts, the less often it will need to be replaced. That really is sustainability! And of course we always think of the planet when sourcing materials and manufacturing our products. With this in mind, we have drawn up a list of objectives we want to achieve before 2030.
Significantly reducing the use of primary raw materials, for instance, or using recycled and recyclable packaging, and the products and materials we use are all of certified origin. We also have a repair and refurbish policy, and we do all we can to reduce CO2 emissions. Did you know, for instance, that our head office already generates 30% of its own energy from solar panels? We even want to increase this to 100% within 5 years.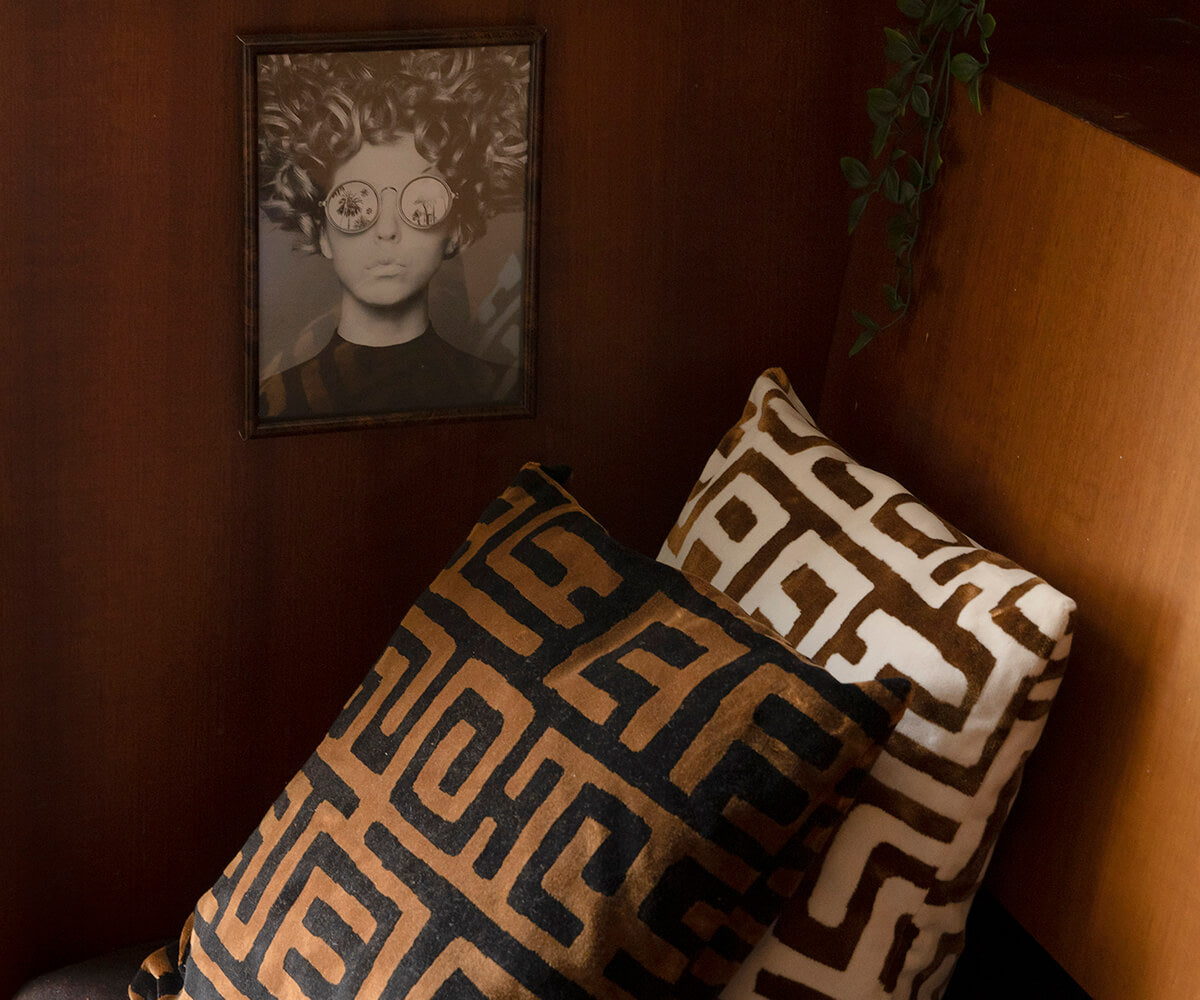 Sustainability
People-centred brand
Dutchbone is a people-centred brand. In our books, human rights are simply not up for debate. We work with factories all over the world, from Europe to Southeast Asia and everywhere in between. We make sure this happens in an ethical, fair way. So we select our suppliers with the greatest care and only work with organisations who offer their employees a safe working environment and who respect human and employment rights. We have binding agreements in place with all our suppliers for this, as laid down in our Code of Conduct. And to ensure these are genuinely being complied with, factories are visited regularly, either by ourselves or by specialist agencies.
How can you help?
By taking action together, we make our world a more beautiful place to be. It's easy for you to do your bit too, in the interior design for your house. Invest in products that last longer and embrace imperfection. Small scratches, stains and ring marks often give furniture character. Feel free to get in touch if you ever have any questions about caring for or repairing your Dutchbone items.