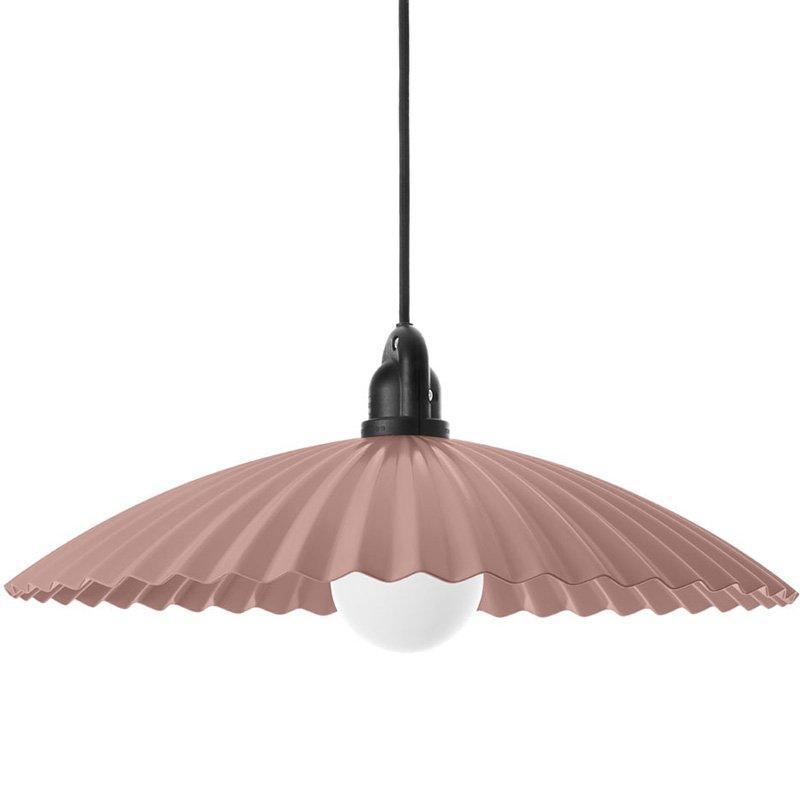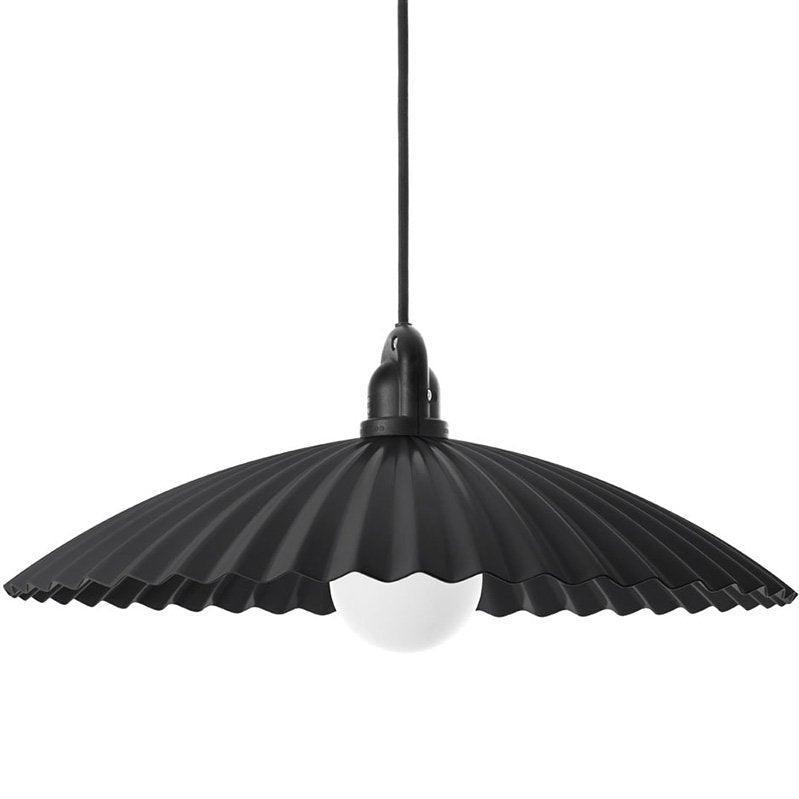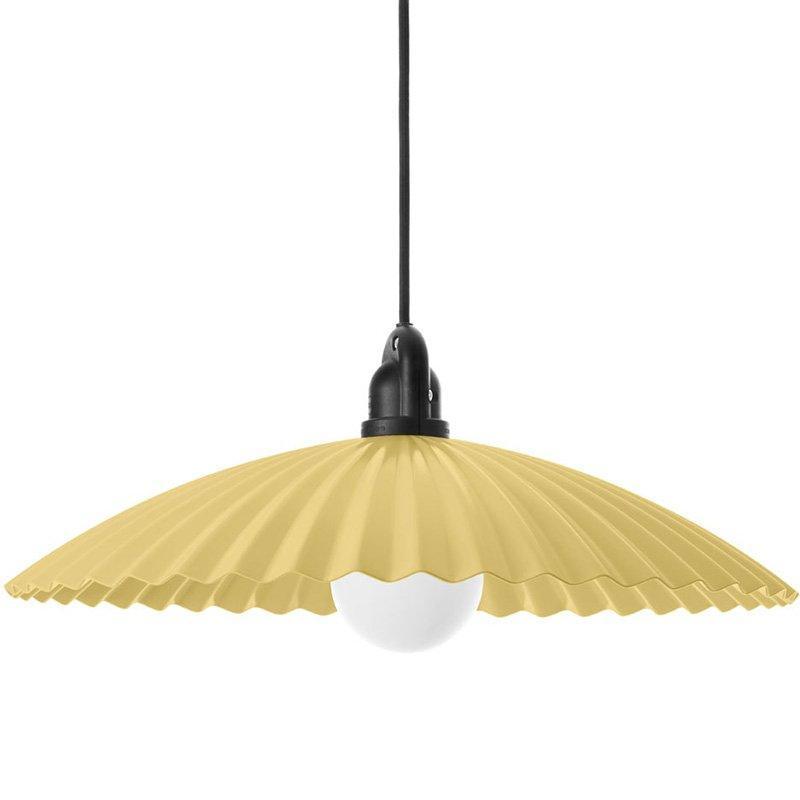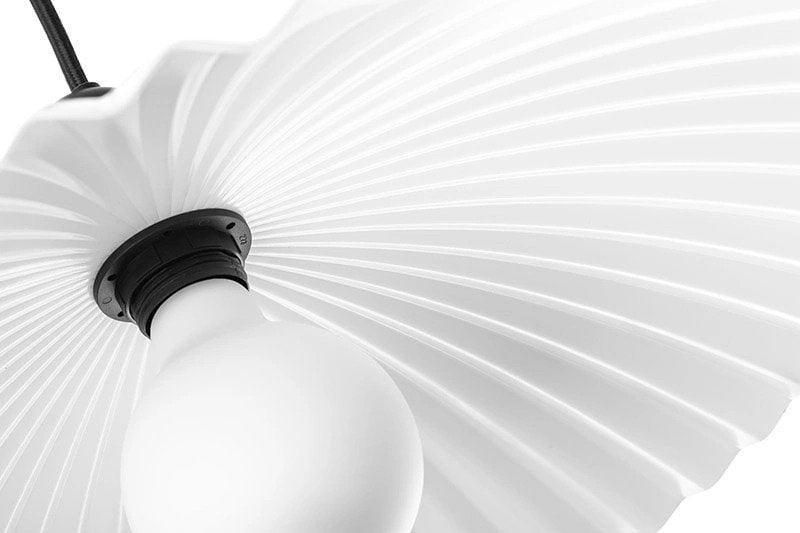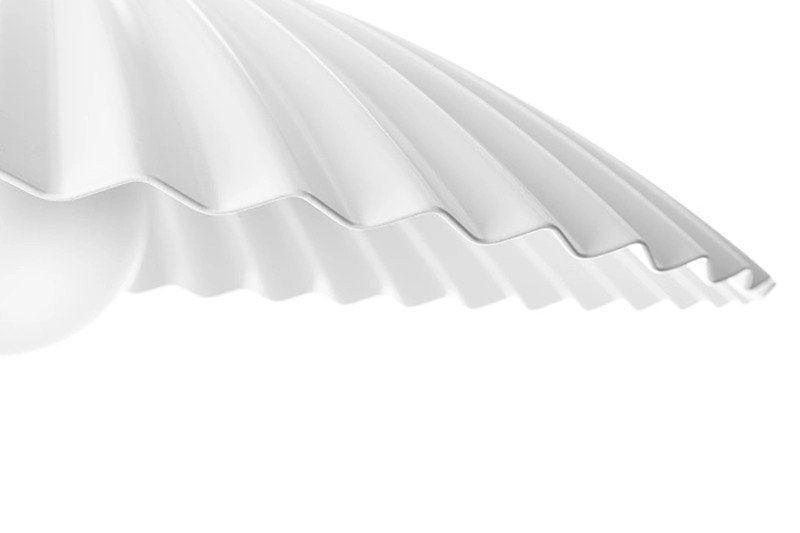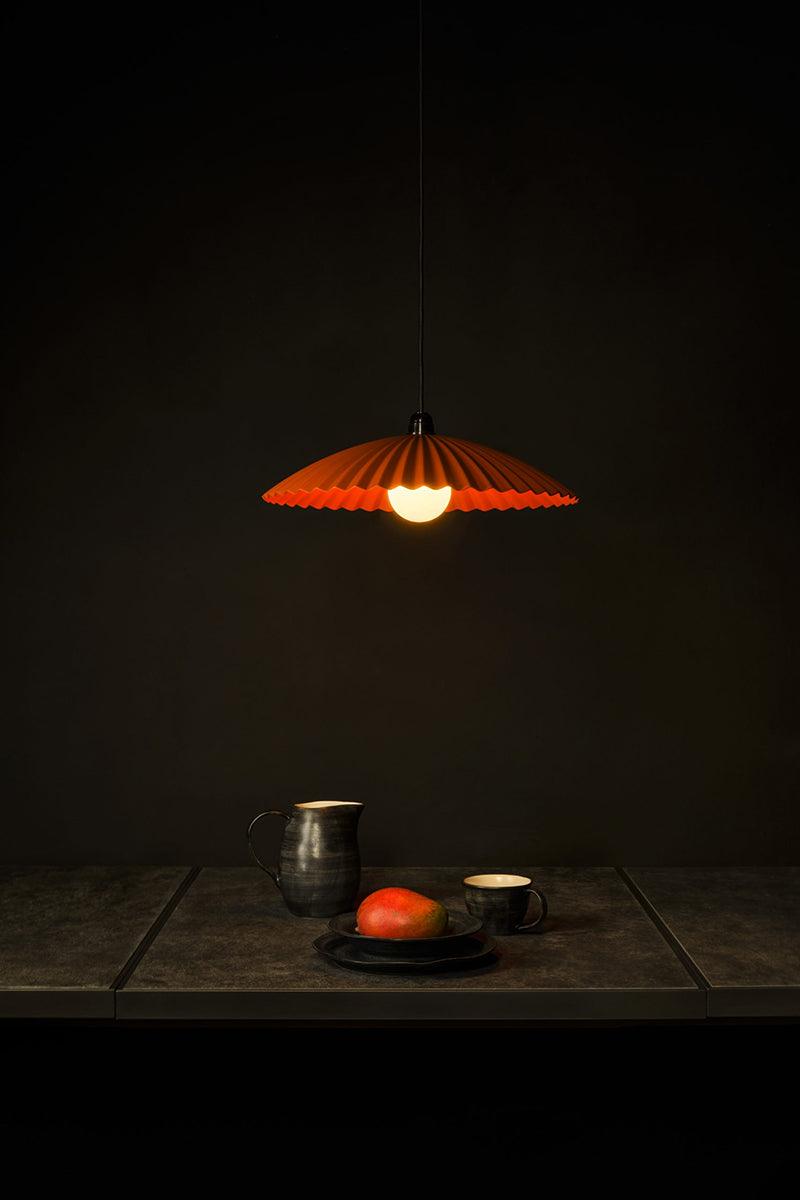 Fala Pendant Lamp
SKU:
---
Carefully designed structure and original elements of equipment make modern lighting eye-catching. The Fala hanging lamp impresses with its interesting shape. A slightly wavy lampshade guarantees satisfactory lighting in any interior. The light intensity depends on the type of fluorescent lamp used.
The size of the lampshade, i.e. a diameter of 48 cm and a height of 9.5 cm, allows you to arrange a tasteful dining room, a cosy kitchen in a modern style or a spacious living room inspired by the Scandinavian style. The lamp is available in several colours and provides atmospheric light. The most popular are the timeless white, black or classic grey, as well as unusual variants from the palette of green, yellow and even pink.
The wavy shape of the Fala pendant lamp remains consistent with the minimalist interior design. Even a bold color will not affect the functionality and timelessness of the presented lighting. The elements made of aluminum have been additionally protected by powder coating, counteracting the unfavorable factors. The advantage is the large lampshade, which, despite its unevenness, is very easy to clean. The Fala pendant lamp with a standard hanging length of 120 cm looks great above the dining room table. Modern design and the simplicity of the form made of aluminum best reflect the character of extraordinary proposals.
We deliver to Ireland & Northern Ireland
We deliver great design across the Ireland and Northern Ireland. Your order will travel by courier or via our dedicated third-party delivery service depending on the size and location of your order.

Made to Order items - usually delivered within 8 to 12 weeks.

For further information about lead times, please contact us.

The cost may vary from €9 to €59 for co. Dublin and €79 for the rest of Ireland.
FREE Shipping on orders over €2000.

Returns

If you have changed your mind about an online purchase, you have 14 days from the day you received your order to inform us of your intention to return your purchase.

The Goods are in a saleable condition as new (i.e. the Goods are in their original packaging and not used); unassembled and boxed as they arrived. You pay for all costs of delivery and return of the Goods.

**Please note - Made to Order item(s) are non-returnable and cannot be cancelled once the order has been placed.

For further information please visit Delivery & Returns.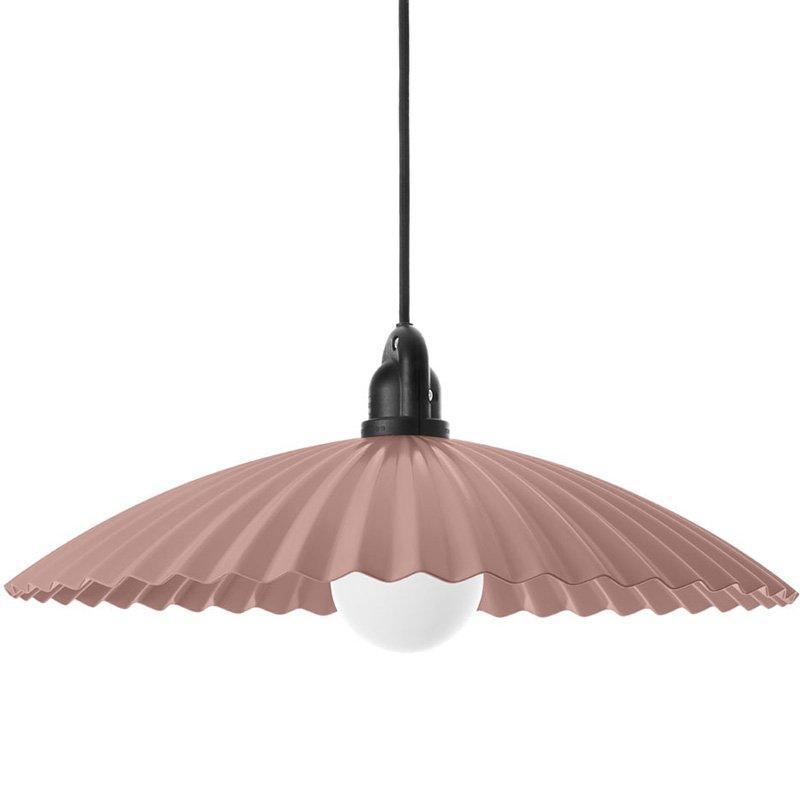 Made by
LOFTLIGHT
Polish company focused on producing high-quality lighting, following the current design trends. Their products are mainly concrete lamps, wall lamps, floor lamps and contemporary designer lighting.
Explore Collection
Material
Powder-coated aluminium
Cable: black silicone
CONCRETE
The palette of basic colours includes 12 colours of mass-dyed concrete.
It contains a wide range of achromatic colours that will fit perfectly into most interior designs.
It has been supplemented with fashionable colours that will be a great colour accent.
They will also perfectly combine with other colour palettes from the Loftlight offer.

Concrete can present a different degree of colour saturation on one element.
This is a natural effect of the hand-manufacturing process of our products, thanks to which each of our lamps is one of a kind.
POWDER COATED SURFACE
MATT COLOURS
Specially selected palette of colors from the Pantone color catalog.
All shades have been selected in such a way as to look good together and as single color accents.
All powder coated coatings in these colors have a velvety matte surface and are available throughout the Slight Light collection.
GLOSSY COLOUR
The glossy colour palette consists of 2 parts, Piano and Effect.
Piano colours are perfectly smooth surfaces that evenly reflect light, available interchangeably with matt colours.
The Effect finish is a surface that requires a longer process and is therefore available as an additional option.
They are inspired by the metals available in our offer and were created as a result of the popularity of hand-polished brass or steel.
Thanks to the use of a powder coating, the color will never fade or oxidize, and in addition, we are able to cover every lamp from the Slight Light collection with it!
ANODE EFFECT
The Anode Effect palette includes 6 colours with a slightly pearly finish. The colours were inspired by the effect of anodizing metals.
They have been selected in such a way as to perfectly combine with each other regardless of the configuration, they will look perfect in a contrasting combination, a triad, and also presented all together.
VELVET
The Velvet palette includes 5 colours of a soft and pleasant to the touch coating.
This selected colours perfectly match concrete and other finishes from Loftlight offer.
The Velvet structure used on large lamps will make the interior cosier.
The surface is easy to clean, the velvet lamps are perfect for the bedroom, living or dining room.
FELT PET
Felt PET palette contain 10 neutral and earth tones. The used felt comes from recycled PET bottles.
The material has sound-absorbing properties, and at the same time gives the impression of softness.
Thanks to the use of felt, every lamp become even lighter than it seems.
Felt will give your lamp a sensorial feeling, especially in lamp which contain powder coating or concrete elements.
METAL
The presented metal palette is based on stainless steel, brass and copper.
Depending on the product, the finish may vary, in Bola Bola lamps we find hand-polished, beautifully shiny stainless steel and brass,
in the Kalla series metal elements will have a more raw but also shiny effect.
Elements made of steel, brass or copper are not protected with additional products, thanks to which we can enjoy their natural, changing beauty.
Products should be cleaned with dedicated preparations depending on the effect we want to achieve.